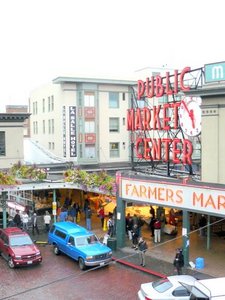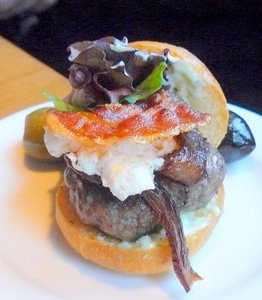 As a Seattle institution, the Pike Place Market evolves but doesn't really change. A coffee shop called Counter Intelligence has been gone for over a decade, though its sign still hangs over the bar at the remodeled and expanded Matt's In the Market, three times the size it used to be, but no less cozy. For that matter, Matt Janke himself moved on a couple of months ago, leaving the place to his business partner, Don Bugge. He's been careful not break the spell.
From his command post in the kitchen, chef Chet Gerl channels Matt's spirit: the signature grilled lamb burger (ground by Don & Joe's, literally across the street) with goat cheese, bacon and herbed aioli. Or the cornmeal-crusted catfish sandwich, the grilled octopus with romesco, the braised brisket or the pork belly.
Words like "icon" come to mind, but that suggests an image of a long-dead saint expecting veneration. No, Matt's is more like a legend that's been given a new life. You won't regret walking up those few steps to the top floor of the Corner Market Building; in fact, you'll wonder why you don't undertake the pilgrimage more often.
Matt's In The Market, 94 Pike Street, 206-467-7909