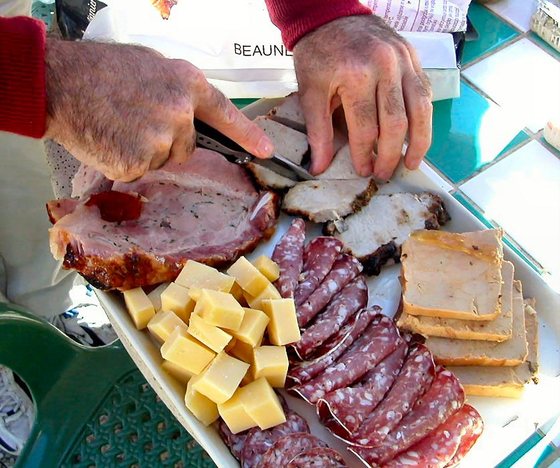 Picnic in Burgundy with foie gras
It's on Friday! The first-ever French National Festival of Gastronomy!
You'd be forgiven if you were to think, given that UNESCO has declared the French National Meal as worthy of inclusion on the roster (roaster?) of World Cultural Heritage, that someone, somewhere, might make some noise. Send out a flurry of news releases, at least.
But no, that's not the French way. First Cornichon heard about it was Tuesday, via Atout France, the French Tourist Promotion Agency's website. (And we hear about every sneeze, believe me.) At that, it was only for Burgundy. To be sure, Burgundy's an important gastronomic region, but, hey, one of many.
And sponsors? Half a dozen cabinet-level agencies (Agriculture, Tourism, Economy, Youth, etc.). Big effort, in other words. Even "Communications," which seems to have dropped its share of the ball.
Were you thinking about signing up? Too late! Registration closed two days ago.