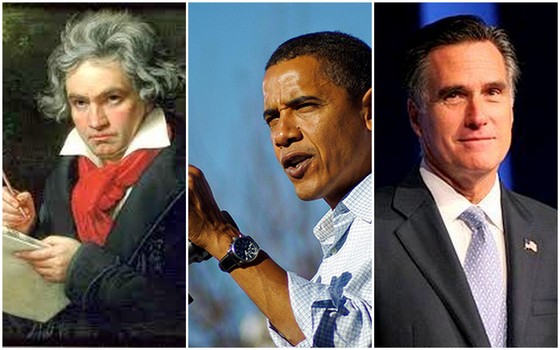 Seattle Opera rolls out Beethoven's lone opera, Fidelio, once every decade or so, most often in a contemporary staging that emphasizes the modern-day relevance of this two-century-old story. After all, what could be more touching than the heroic story of a political prisoner and the loyal wife who comes to his rescue?
"I didn't plan it to happen in the election season," general director Speight Jenkins told a radio audience on KING FM this weekend, "but it's certainly not inappropriate to produce an opera about freedom from oppression during the political season."
The values behind Beethoven's rousing music--personal freedom, individual initiative, --resound with half the political spectrum. But then there's that chorus of prisoners, the 47 percent, opposed to the tyranny of the rich, who haven't lost faith that justice will be done, and whose liberation in the final scene is the purest expression of hope and joy in opera.
There's a neutral, long-suffering bureaucrat, the jail-keeper Rocco; an ambitious, morally reprehensible jailer, Don Pizarro; an untarnished nobleman, Don Fernando; an innocent prisoner, Floristan; and his spunky savior, Leonora, who disguises herself as a man (Fidelio) so she can gain access to the prison.
The challenge faced by Seattle Opera is to take a story in what's become an elitist art form (but which, in its day, was even more populist and culturally relevant than rock concerts) and reconnect it with the local audience. Hence this project, last month, for a commnity sing-along of the Prisoners Chorus.
Seattle Opera presents Fidelio, October 13-27 at McCaw Hall. Tickets $25 to $225, online at www.seattleopera.org or by phone at 206.389.7676 or 800.426.1619.