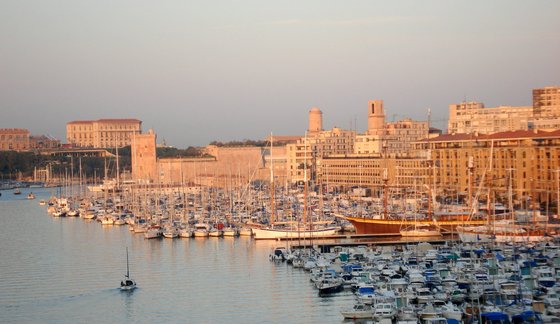 A new dawn for Marseille? We'll find out soon enough.
Marseille, the gritty port on the Mediterranean coast of France, looks great in the early morning light. It's going to be Europe's "Cultural Capital 2013," and I've been invited to visit this coming week to get updates from local authorities about progress made since the ambitious plans were announced a year ago.
Hoping for a decent Bouillabaisse as well. I suspect everyone likes fishy stories, so I look forward to keeping you posted.
My trip--to attend a travel-industry trade show--is sponsored by the tourism commisison of the Provence-Alpes-Côte d'Azur region.