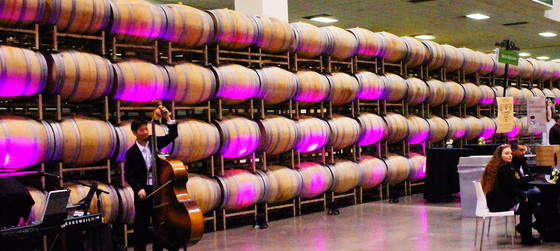 In 1983, when I published "Touring the Wine Country of Washington," there were barely three dozen wineries to write about. Tourism that catered to travelers interested in wine tasting held little appeal to builders of golf courses and resorts; that was for Californians.
Three decades later, there are 700 wineries in Washington, virtually all of them eager to market their products to visitors. And this weekend, at the 200,000-square-foot Century Link Exhibition Center, in what is described as the nation's largest single-region wine festival: some 200 wineries (along with 60 restaurants and 30 commercial exhibitors and sponsors) are pouring (and feeding) tastes and bites to a record number of attendees. Not all the 4,000 ticket-buyers ($85 to $185) came from Seattle; 18 hotels offered package deals.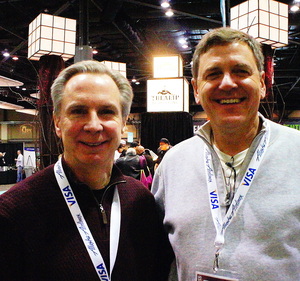 The happiest folks in the room were probably the organizers, especially Tom Norwalk, ceo of VisitSeattle, and Kevin Clark of Argosy Cruises, whose principal market is, of course, visitors. Norwalk has made Washington wine the centerpiece of his tourism promotion campaign.
VisitSeattle operates Taste Washington under a license agreement with the public-private Washington Wine Commission. Attendance has been rising every year since the event began; this year, VisitSeattle flew in journalists from Korea and the UK to add an international dimension. (And along that line, Peggy Patterson of the tiny Hoodsport Winery on the Olympic Peninsula, a steadfast producer of fruit wines for over 30 years, has finally found her rightful market: China.)
Norwalk is especially pleased that hotels and restaurants west of the mountains are seeing the value of wine tourism; the next step is to find more funding for promotion and infrastructure in the conservative legislative districts east of the Cascades, in other words from the politicians who thought it would be a good idea to save money by completely eliminating Washington's already anemic office of tourism promotion.
"The lodging industry has its act together, the wineries have their act together, but the attractions and the local governments, not so much," Norwalk points out. Ideally, he'd like to see a Wine Train that goes from Seattle to Yakima Valley. Good luck! The only passenger rail line across the pass runs from Everett to Wenatchee.
Taste Washington today: VIP 1-5, General Admission 2-5. Tickets at tastewashington.org
UPDATE: The Gray Report has a terrific piece about the "Washington Against the World" seminar.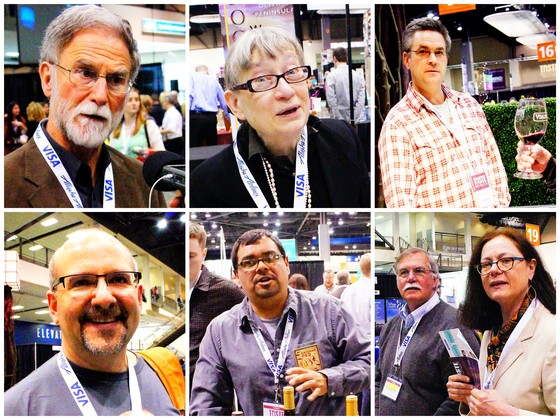 Wine makers at Taste Washington: Bob Betz, Peggy Patterson, Chris Sparkman, Doug Charles, Freddy Arredondo, Clay Mackey & Kay Simon.