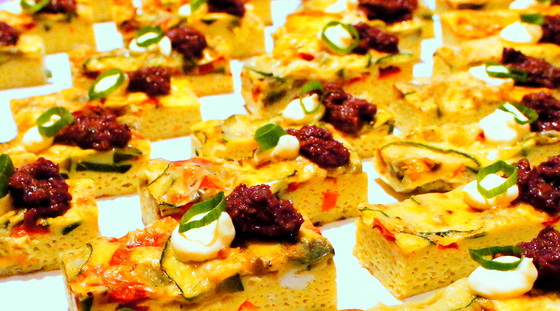 You wonder, perhaps, how the operators of multiple restaurants treat promotional programs like Dine Around, the Seattle Times's biannual Restaurant Week, and its predecessor, New Urban Eats, (We'll leave out the entire, self-destructive, death-dealing concept of marketing via social-media coupons like Groupon.) Schwartz Brothers opts to put Chandler's SLU and Daniel's Broiler at Leschi in, not the Daniel's SLU and Bellevue outposts. Restaurants Unlimited does Palisade but not Palomino. We have Cicchetti but not Serafina. We have two terrific spots, Steelhead Diner and Blueacre Seafood, that never, ever, ever run coupons.
The Times used to cut a deal with a non-profit Seattle Restaurant Cooperative created for the purpose of the promotion, to which participating restaurants contributed some $750 apiece for the right to be featured, menus and all, in the Seattle Times. No dates announced yet for the Spring 2013 edition of Restaurant Week, but it will be interesting to see how this plays out if and when the Times goes behind a pay wall later this year.
Seattle Good Business Network has taken over the Dine Around promotion, which, says its previous operating partner Lissa Gruman, "is a good thing." Gruman put in ten years of time and effort; it's now "a good time for someone else to take on the beast and breathe new fire into it," she says.
The menus are mouthwatering. Consider this $30 dinner at the Fairmont Hotel's elegant Georgian Room: crab bisque, scallops, chocolate mousse. Or the $15 lunch at Steelhead Diner: crab & shrimp "tater tots," mahi mai, crème brûlée.
Now in charge is the co-director of the Good Business Network, Christine Hanna, with an MBA from UW, who sees Dine Around as dovetailing with GBN's overall "think local" campaign. "Dining is sharing," she says. Dine Around, with 47 restaurants signed up this year, is a big step in "keeping it local." Instead of asking participating restaurants to spend money on advertising, Dine Around has enlisted corporate sponsors, creative talent and media partners to tell its story.
Dine Around (three-course, $30 dinners, many $15 lunches) runs through March 28th, Sunday through Thursday, at the participating restaurants, named here.