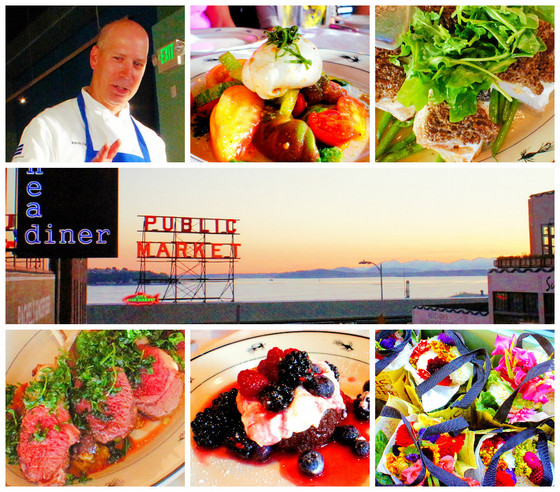 Top row: Chef Kevin Davis, housemade burrata with fresh tomatoes, halibut smothered with morels; center: sunset view; bottom: lamb chops, berries & cream, market baskets with fresh flowers. Below: Angelica Hayton.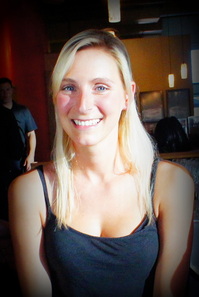 On Facebook earlier today I called Angelica Hayton "the new face of farming." But as Zach Lyons pointed out, she's hardly "new," having been a fixture of farmers markets in the Seattle area for, gulp, 15 years already. Indeed, she put herself through UW selling berries from her own patch of the family acreage. Her dad, Robert, is in charge of the wholesale operation, 2,000 acres devoted to cukes and spuds, but Angelica does just fine for herself, selling organically grown berries from her 200 acres in Mount Vernon at 70 farmers markets every week (with the help of 22 employees). Her roots go deep: her family has been farming for five generations.
Three varieties of strawberries (Shuksan, Rainier, Hood, all named for mountains); two varieties of raspberries, three blueberry, four blackberry, 14 in all. And to think that all this food came out of dirt. Well, not the seafood, but the berries, yup.