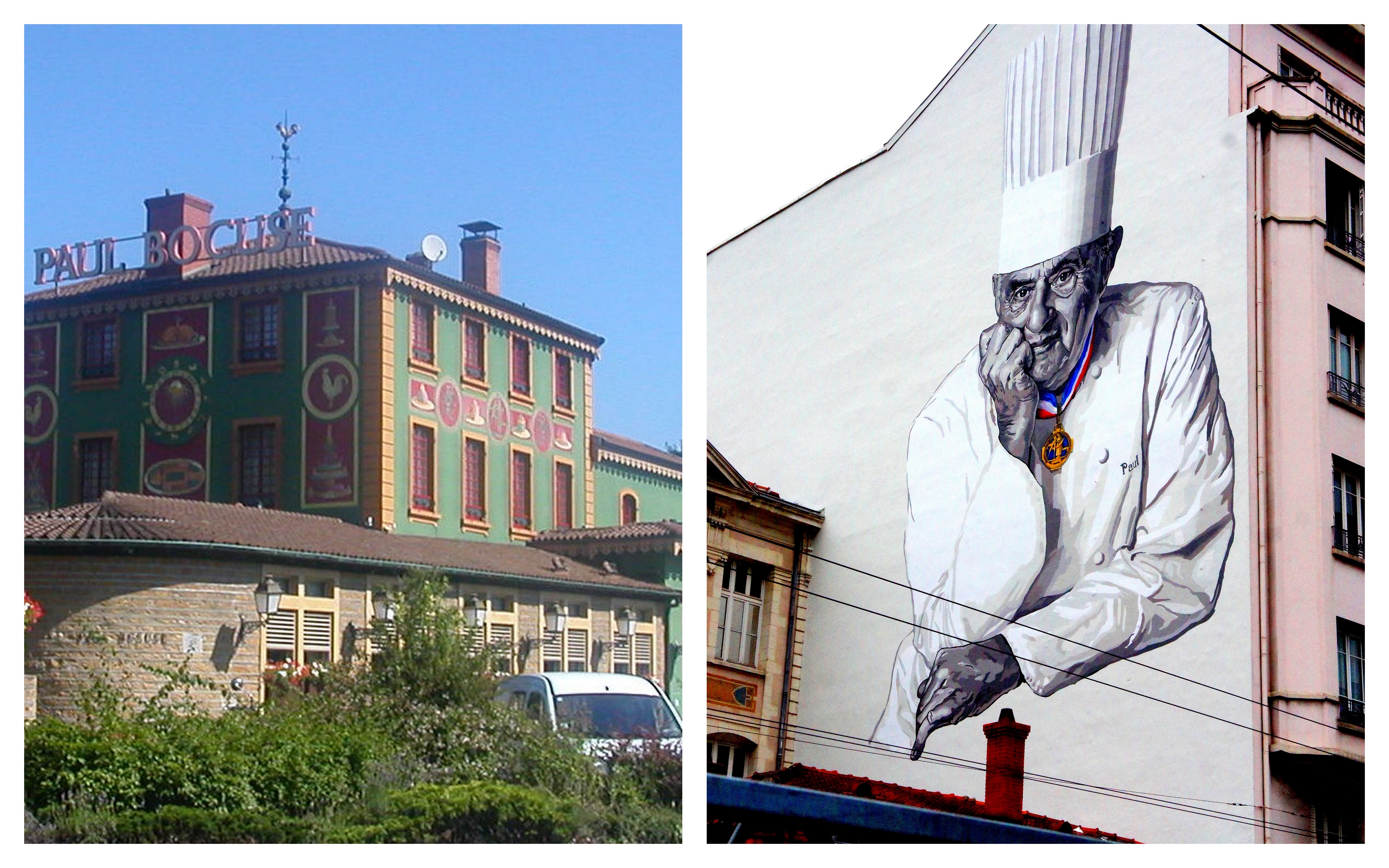 Paul Bocuse, the embodiment of a towering, haughty French chef, has died in Lyon, three weeks shy of his 92nd birthday.
Bocuse revolutionized the moribund concept of haute cuisine and almost singlehandedly gave life to the concept of cuisine du marché, the notion of using ingredients fresh from the market, which spawned a generation of what we now call "farm-to-table" restaurants,
His own family's modest restaurant, on the Saône River, at Collonges-au-Mont-d'Or outside Lyon, was transformed over the years into a gaudy palace designed to showcase its proprietor, who never shied from publicity. By the time he took it over, he had served almost two decades of apprenticeship in Michelin-starred restaurants around France.
Among his most famous innovations: Poulet de Bresse en Vessie, chicken in a pig's bladder, and Loup en Croute, seabass in a pastry crust. When he was awarded the Légion d'Honneur by Valerie Giscard d'Estaing, he served the French president his masterpiece: Soupe VGE, a truffle-studded broth of rich beef stock covered in puff pastry.
I had the good fortune to visit the restaurant several times, but my favorite memory of Bocuse remains the mural on the building across the boulevard from the well-ordered covered market in Lyon (teeming with farm stands, fishmongers, butchers, and cafes), renamed Les Halles Paul Bocuse in his honor.