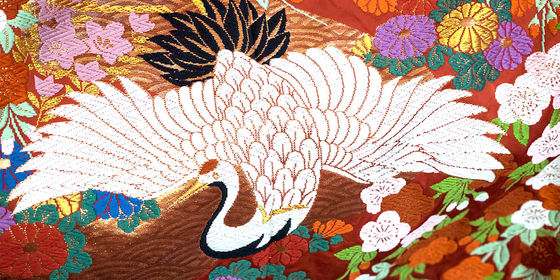 Puccini's music (and opera is all about the music) swirls and swells like the turbulent sea under Carlo Montanaro's sensitive baton. In his US Navy dress whites, Pinkerton, the despicable villain of the piece, rents a house above Nagasaki; it comes with a teenage geisha, Butterfly. In his arrogance, he thinks of her as a plaything; in her innocence, she thinks of him as a god. (Yes, in opera, both the well-traveled naval officer and the supposedly worldly geisha can be culturally clueless.) The music tells you it's not going to end well, but then, soon after intermission, the orchestra goes dead silent. Butterfly has been commiserating with her maid, Suzuki, about Pinkerton's absence, three years now. Oh dear, the poor girl thinks he's coming back, yet Suzuki knows better. One second of silence, two seconds, three. Then Butterfly stands and delivers one of the great arias in opera: Un Bel Di, One Fine Day. One fine day he'll come back to me.
We know he won't, of course. Well, he will, but he'll be bringing his new American wife along. And Mr. and Mrs. Pinkerton will leave Nagasaki again, this time with Butterfly's son. And Butterfly will kill herself at the final curtain, just as Carmen does, just as Tosca does. But first Butterfly has to suffer increasing humiliation, betrayal, and abandonment.
Seattle Opera's General Director Aidan Lang commissioned three Aussies--Kate Cherry (stage director), Christina Smith (production designer), and Matt Scott (lighting)--to design the handsome production. The casting, needlessly fraught with racial sensitivities, was essentially color blind. The great Patricia Racette, who has lived and worked in Japan, sang the role here in Seattle five years ago. One of the current Butterfly sopranos was Japanese, the other Armenian. One of the Pinkerton tenors was Russian, the other American. (Tradition has it that Pinkerton gets roundly booed at his curtain call.) Butterfly is not "about" Japan any more than Carmen is "about" gypsies. Porgy & Bess is never performed by white actors in blackface because the copyright expressly forbids it. Is Gilbert & Sullivan's operetta "The Mikado" offensive? Is "Flower Drum Song"?
The most abhorrent character in Butterfly is the American officer, Pinkerton, who is Caucasian. Harrumph. As a Caucasian veteran of military service should I be offended?
Seattle Opera presents Madame Butterfly at McCaw Hall through Aug. 19th. Seattle Opera photo of Butterfly's silk brocade © Genevieve Hathaway