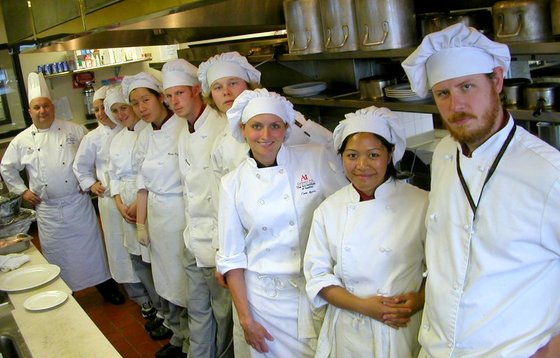 The parent company of Art Institutes, a chain of privately held, for-profit "career schools" that include culinary academies in 31 communities, is about to turn over the keys to a Los Angeles-based philanthropic foundation.
Education Management Corp., which is 40-percent owned by Goldman Sachs, is turning its assets over to Dream Center Foundation. The price was not announced, but is said to be in the neighborhood of $60 million.
The company, founded in 1961 with one school in Pittsburgh, grew through acquisitions to eventually encompass dozens of campuses under a variety of names (Art Institutes, Argosy, Brown Mackie, and South University) and at one point claimed an enrollment of 150,000 students.
Goldman Sachs, Providence Equity Partners and Leeds Equity Partners acquired EDMC and its 70 schools for $3.4 billion in March 2006.
Enrollment has dropped precipitously in the intervening decade, however, and is now estimated to be in the neighborhood of 65,000.
At one point, the US Department of Education threatened to withdraw ts accreditation because an insufficient number of graduates were finding employment in the fields for which they trained.
Admissions officials at the schools were said to be enrolling marginal candidates in order to qualify the schools for federally guaranteed student loans.
The takeover by Dream Center Foundation was first reported on Friday afternoon by the Washington Post.
Cross-posted on Forbes.com: https://www.forbes.com/sites/ronaldholden/2017/03/03/goldman-sachs-apparently-selling-its-for-profit-art-institutes/#631e7ed11b08