The man who would be Editor
Little did Jerry Baldwin, Ziv Siegl and Gordon Bowker expect, when they sold their modestly successful coffee company to the determined guy they'd once hired to do their marketing, that he'd turn Starbucks into the world's most frequented brand.
And yet, and yet. Not satisfied with the company's phenomenal growth, Howard Schultz wants to be even more than America's top caffeine pusher, he wants to be our cultural pimp, too. His grand ambition is all over a story on the front page of USA Today: he literally sees Starbucks as the "editor" of American popular culture.
A culture czar? Heaven forfend! We've already got Oprah, Martha, Paris, Ellen and Hilary, not to mention Jon, Rush, the George-Dick-Don-Karl Quartet, and the whole Fox gang. Get in line with the rest of the wannabes, Howard.
"One of the great strengths of Starbucks is our humility," he tells USAT with a straight face, but it's still a naked power grab.
Sure, Starbucks has taught us to drink better coffee, but it's also conditioned us to pay $5 for what used to cost a buck.
Sure, Starbucks supports Fair Trade coffee growers in third-world countries, but it's also selling obscene amounts of calorie-laden drinks and snacks to its own customers.
Sure, Starbucks is turning its stores into comfortable neighborhood magnets, but it's a slippery slope. Once Howard decides he knows what's best for us (uplifting movies like Akeelah and the Bee, CDs by Tony Bennett), who knows what's next? Edsels? New Coke? Koolaid?
Posted by Ronald Holden at May 19, 2006 12:20 PM

Recent Entries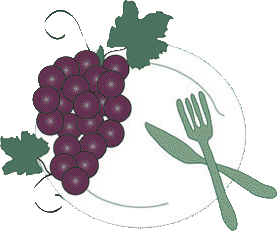 The International Kitchen
Cooking school vacations in Italy, France & Spain.
Archives
Links
The International Vineyard
, a new way to learn about wine in France, Italy and Spain: three-night programs for wine lovers in less-traveled regions.
The International Kitchen
, the leading source for culinary vacations in France and Italy.
French Word-A-Day
, fascinating lessons about language and daily life in Provence
Belltown Messenger
, chronicle of a Seattle neighborhood's denizens, derelicts, clubs, bars & eateries. Restaurant reviews by Cornichon.
Small Screen Network
, where food & drink celebrities like
Robert Hess
have recorded terrific videos.
French Chef Sally
is my friend Sally McArthur, who hosts luxurious, week-long cooking classes at the Chateau du Riveau in the Loire Valley.
Local Wine Events.com
, the worlds leading Food and Wine tasting calendar. Spirits and Beer events as well. Post your own event or sign up to be notified when new events are po sted to your own area.
VinoLover
, Seattle wine promoter David LeClaire's bulletin board of tastings, dinners and special events.
Wine Educator
Dieter Schafer
maintains a full schedule of Seattle-area tastings and seminars for amateur wine drinkers and professional alike.
Nat Decants
, a free wine e-newsletter from Natalie MacLean, recently named the World's Best Drink Writer at the World Food Media Awards in Australia. Wine picks, articles and humor; no ads.

More blogs about
food wine travel
.
Who links to me?