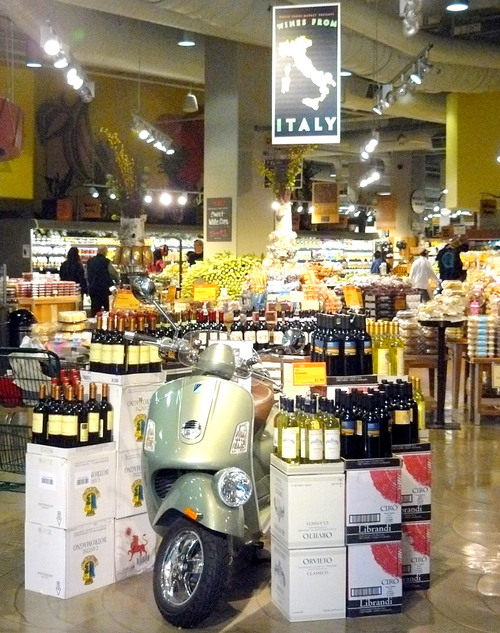 Well, no wonder. Here's a huge floor display, at the Whole Foods on Westlake, devoted to Italian wines. Great idea. Terrific promotion. All for it. But what's the tie-in to Vespa all about? Is the idea that a sexy scooter promotes wine consumption? What fun! Alcoholic beverages and a motor vehicle? Gulp!
What's the next step? A Kenworth semi filled with cases of Maker's Mark? Stihl chain saws and Knob Creek? Evinrude outboards and Bacardi?
Nothing against Vespa, by the way, but next time, there's actually a scooter called Vino. Made by Yamaha, it turns out.