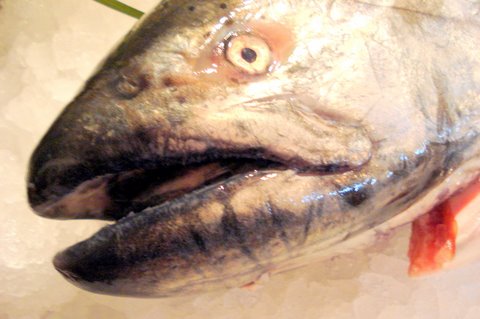 Just received an email from salmon guru Jon Rowley: "There won't be any Yukon kings. Somber time in the Yukon Delta villages."
Says Jack Schultheiss of the native cooperative, Kwikpak Fisheries, "Life is not good here. The fish are not running. And things are going from bad to worse." Only half as many fish as expected, not enough to replenish the run.
What happened? Blame the demand for fish sticks and "krab," both made from pollock, a billion-dollar fishery that indiscriminately traps migrating salmon as about 100 pollock trawlers troll the shallow mouth of the Yukon River. Tens of thousands of Yukons have been lost, half the run, and a run that was unusually low to begin with.