Rick Steves, blogging from Burgundy, meets up with the Snail Lady. Looks suspiciously like the Ham Lady to me. Her name's Anne Marie Penaud, and she runs a charcuterie in Beaune.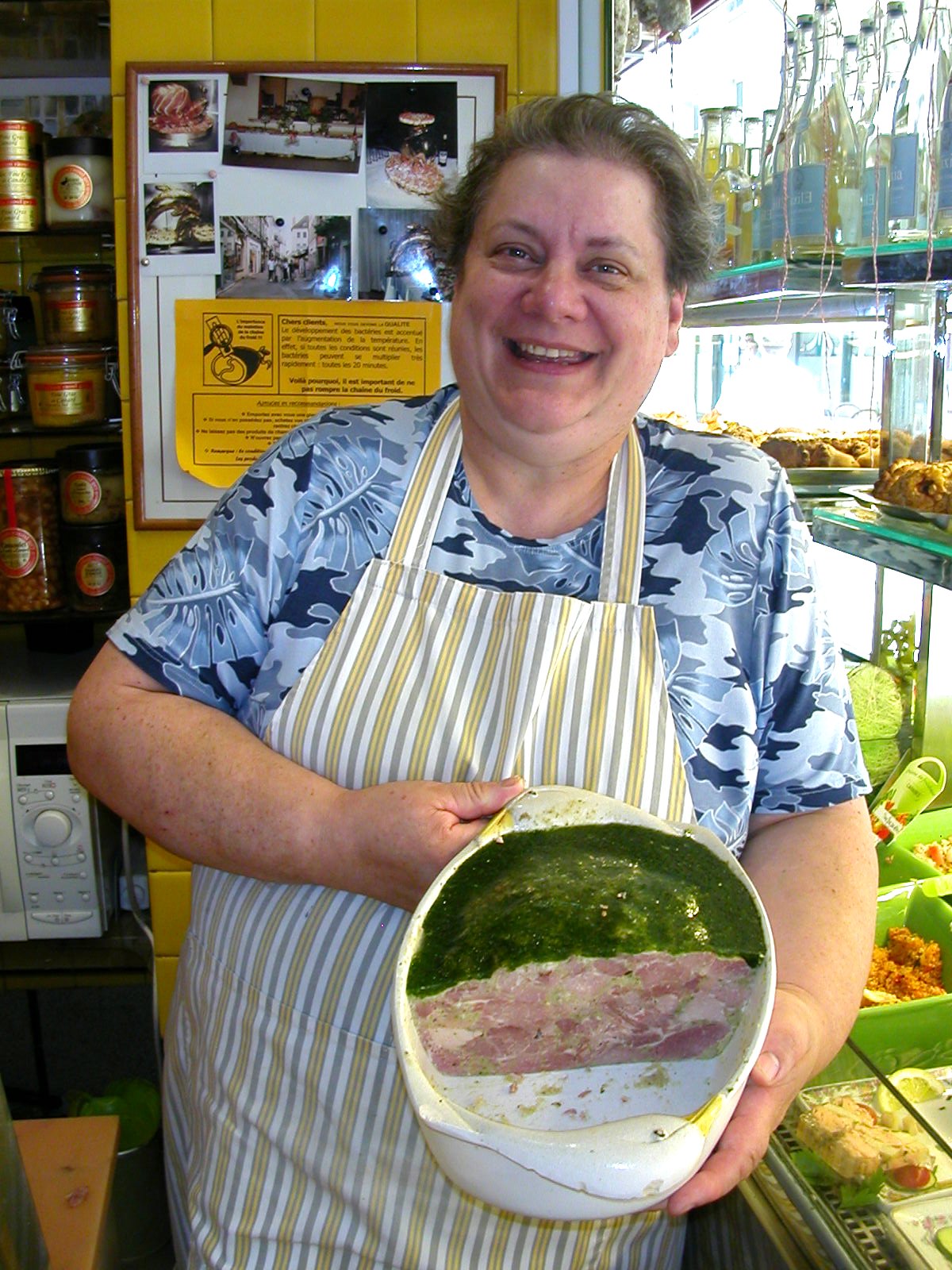 Mme. Penaud holding snails for Rick Steves, July 2007; Mme. Penaud holding jambon persillé for Cornichon, June, 2006
Ya think Rick reads Cornichon?
UPDATE: Now also in the Seattle Times under the heading "The Finicky Virtues of the French." (That last part doesn't sound like Rick.)