500 Wineries in Washington!
Yes, sonny, there was a time, less than 25 years ago (don't giggle!) that you could write a whole guidebook to Washington wine and list only 37 wineries. I should know, I typed every word of the goddamn thing myself. Ah, just look how young we were in 1983:
• Page 1: "wine touring ... a new concept"
• Page 5: "Are all these new wineries going to make it?"
As it turned out, of course, very few failed. And when the state liquor board officially licenses Sweet Valley Wines of Walla Walla this week, the number of wineries in Washington will reach 500. In the days since Touring the Wine Country of Washington was published, vineyard acreage and harvest tonnage have quadrupled, and everyone (except the business editors at the Seattle Times, who embarrassed their own wine writer with this report) recognizes that Washington wine is where it's at.
Oh, by the way: Alibris has 28 copies of the book left, Amazon has 22, starting at one penny, plus shipping.
Posted by Ronald Holden at April 25, 2007 4:56 PM

Recent Entries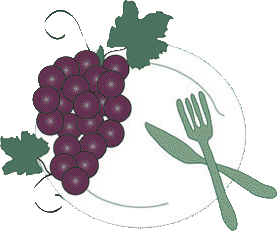 The International Kitchen
Cooking school vacations in Italy, France & Spain.
Archives
Links
The International Vineyard
, a new way to learn about wine in France, Italy and Spain: three-night programs for wine lovers in less-traveled regions.
The International Kitchen
, the leading source for culinary vacations in France and Italy.
French Word-A-Day
, fascinating lessons about language and daily life in Provence
Belltown Messenger
, chronicle of a Seattle neighborhood's denizens, derelicts, clubs, bars & eateries. Restaurant reviews by Cornichon.
Small Screen Network
, where food & drink celebrities like
Robert Hess
have recorded terrific videos.
French Chef Sally
is my friend Sally McArthur, who hosts luxurious, week-long cooking classes at the Chateau du Riveau in the Loire Valley.
Local Wine Events.com
, the worlds leading Food and Wine tasting calendar. Spirits and Beer events as well. Post your own event or sign up to be notified when new events are po sted to your own area.
VinoLover
, Seattle wine promoter David LeClaire's bulletin board of tastings, dinners and special events.
Wine Educator
Dieter Schafer
maintains a full schedule of Seattle-area tastings and seminars for amateur wine drinkers and professional alike.
Nat Decants
, a free wine e-newsletter from Natalie MacLean, recently named the World's Best Drink Writer at the World Food Media Awards in Australia. Wine picks, articles and humor; no ads.

More blogs about
food wine travel
.
Who links to me?