Foodista.com: the Ultimate Foodie Website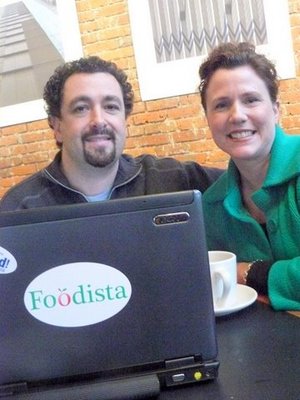 You want to tinker with that recipe you found online? Go right ahead. Anyone can edit Foodista.com, it's a wiki. It's also a comprehensive directory that links ingredients, techniques, tools and pictures. Designed and built by three local entrepreneurs, the Seattle-based site launched today.
Foodista is the brainchild of three veterans of Amazon.com, Barnaby Dorfman (ceo), Sheri Wetherell (vp editorial) and Colin Saunders (cto). Dorfman, who'd also worked at Internet Movie Database, realized that people looking for information about movies, say, tend to use the web, but that people are still inclined to use cookbooks when it comes to recipes. Sure there are a couple of big sites for cooking: allrecipes.com (based in Seattle, recently purchased by Readers Digest) and epicurious.com being the two biggest. But those sites aren't particularly user-friendly, and anything but "interactive."
So the trio came up with a different model. Their physical space is a collaborative loft in lower Queen Anne. There's no giant server platform; they use Amazon Web Services. Privately owned with no outside funding. And if the Wikipedia model of collaboration is any guide, they've got a million foodies ready to turn the wonders of cloud computing into the Next Big Thing.
By the way, if you're a blogger linking to Foodista, there's an "embed" tab on every content page that creates a link back to that page (recipe, tool, photo). For instance, this links to my Foodista profile:


Posted by Ronald Holden at December 17, 2008 11:00 AM | TrackBack

Recent Entries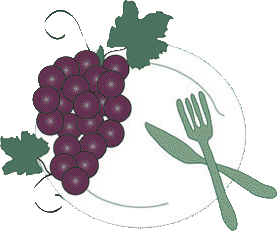 The International Kitchen
Cooking school vacations in Italy, France & Spain.
Archives
Links
The International Vineyard
, a new way to learn about wine in France, Italy and Spain: three-night programs for wine lovers in less-traveled regions.
The International Kitchen
, the leading source for culinary vacations in France and Italy.
French Word-A-Day
, fascinating lessons about language and daily life in Provence
Belltown Messenger
, chronicle of a Seattle neighborhood's denizens, derelicts, clubs, bars & eateries. Restaurant reviews by Cornichon.
Small Screen Network
, where food & drink celebrities like
Robert Hess
have recorded terrific videos.
French Chef Sally
is my friend Sally McArthur, who hosts luxurious, week-long cooking classes at the Chateau du Riveau in the Loire Valley.
Local Wine Events.com
, the worlds leading Food and Wine tasting calendar. Spirits and Beer events as well. Post your own event or sign up to be notified when new events are po sted to your own area.
VinoLover
, Seattle wine promoter David LeClaire's bulletin board of tastings, dinners and special events.
Wine Educator
Dieter Schafer
maintains a full schedule of Seattle-area tastings and seminars for amateur wine drinkers and professional alike.
Nat Decants
, a free wine e-newsletter from Natalie MacLean, recently named the World's Best Drink Writer at the World Food Media Awards in Australia. Wine picks, articles and humor; no ads.

More blogs about
food wine travel
.
Who links to me?