Greenwood's Gainsbourg: Inspired By A Musician's Persona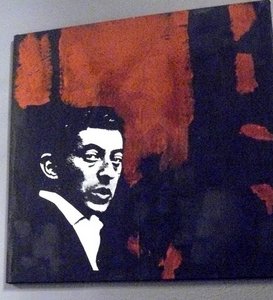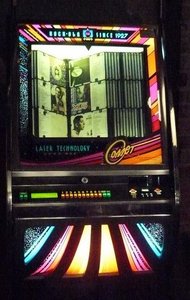 Serge Gainsbourg serigraph and jukebox at Gainsbourg in Greenwood
How to describe Serge Gainsbourg (1928-1991) to an American public? Where to pigeon-hole him? Part world-weary lounge-lizard, part genius musician, he was the archetype of the French artist as intellectual and sexual predator. On television: heavy-lidded, cigarette, old in his youth yet youthful when his face became lined with years. On records: a voice that percolated through a haze of smoke. In person: consort of Brigitte Bardot, France Gall, Jane Birkin. A composer and arranger of talent, though mainstream in his melodies. Daring, to be sure: his signature was "Je t'aime...moi non plus" (I Love You ... Me neither.), a recording that culminated in an orgasm ("You come and go between my loins," exceedingly modest by today's porno standards) yet shocking in 1975. (Bardot's version was never released.) Gainsbourg the enfant terrible had no Rat Pack entourage; he created scandals on his own. Introduced to Whitney Houston on live TV, he said, smoothly, "I would like to fuck you," which the TV host quickly translated as, "He says you are very beautiful."
Gainsbourg's appeal ranges far, reaching even into Greenwood, where JJ Wandler and Hannah Levin have just opened a neighborhood bar in his honor. We know better than to review a spot in its first week, when there's much uncertainty on the part of managers and staff (and much to be nervous about), but the elements are all in place, especially the classic videos projected on the rear wall, the jukebox with its "well-curated" mix of Edith Piaf, French chansons populaires, Velvet Underground and Willie Nelson.
Levin is a respected music writer ("Rocket Queen") for Seattle Weekly and host of a local music show, Audioasis, on KEXP; she's always had a thing for Gainsbourg, she says, and had been thinking about creating a nexus for music fans for some time. Levin's partner, JJ, comes from a restaurant family and was a manager at Tiger Tail. When this space became available (it had been a Morrocan spot called Northside Grill), they jumped in.
The kitchen offers small plates of oysters, escargots, roasted brussel sprouts, or croque-monsieur at prices that begin at $6 and end at $8 (for the steak frites), with a brief selection of country wines. Full bar to come. (Expect absinthe.) Meanwhile, the place feels right, with a wide bar, candelabras, and patches of brick showing through the wallboard. Should Serge himself wander in off the street, he might find it a bit too bright inside and not nearly smoky enough, but he'd recognize the adulation and feel right at home.
Gainsbourg, 8550 Greenwood Ave. N., 206-781-2224
Posted by Ronald Holden at December 3, 2008 8:35 AM | TrackBack

Recent Entries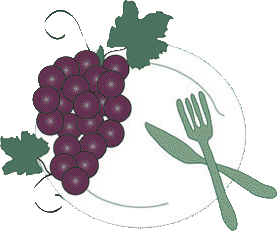 The International Kitchen
Cooking school vacations in Italy, France & Spain.
Archives
Links
The International Vineyard
, a new way to learn about wine in France, Italy and Spain: three-night programs for wine lovers in less-traveled regions.
The International Kitchen
, the leading source for culinary vacations in France and Italy.
French Word-A-Day
, fascinating lessons about language and daily life in Provence
Belltown Messenger
, chronicle of a Seattle neighborhood's denizens, derelicts, clubs, bars & eateries. Restaurant reviews by Cornichon.
Small Screen Network
, where food & drink celebrities like
Robert Hess
have recorded terrific videos.
French Chef Sally
is my friend Sally McArthur, who hosts luxurious, week-long cooking classes at the Chateau du Riveau in the Loire Valley.
Local Wine Events.com
, the worlds leading Food and Wine tasting calendar. Spirits and Beer events as well. Post your own event or sign up to be notified when new events are po sted to your own area.
VinoLover
, Seattle wine promoter David LeClaire's bulletin board of tastings, dinners and special events.
Wine Educator
Dieter Schafer
maintains a full schedule of Seattle-area tastings and seminars for amateur wine drinkers and professional alike.
Nat Decants
, a free wine e-newsletter from Natalie MacLean, recently named the World's Best Drink Writer at the World Food Media Awards in Australia. Wine picks, articles and humor; no ads.

More blogs about
food wine travel
.
Who links to me?