Bacon Salt, Bacon Mayo Saving Restaurants' Bacon
Bacon is a $2 billion industry in America. Jimmy Dean lives in half of all home refrigerators; rashers of Swift are consumed in astounding quantities, and never more than in these tough times. Bacon consumption is up, over the past ten years, by a pound per person (to 17.9 pounds for every man, woman and child in the country). And how are restaurants responding? Duh, pass the bacon! Bacon on burgers, steaks, pancakes, in sandwiches, even woven into a tapestry upon which more bacon-laden foods can be served.
This is good news for Dave Lefkow and Justin Esch, the Seattle guys behind Bacon Salt (now in nine flavors) and their newest product, Baconnaise (regular and lite). They launched their patented chemical concoction in August of 2007, quickly got national distribution and, of couse, started an official blog. Press reports have been enthusiastic, as one might expect. Megan Woo of I Heart Bacon (a Seattle blog) was an early convert. More recently, AOL Food and Restaurants & Institutions have come aboard the bandwagon. Helps, too, that the stuff is kosher.
Cornichon, alas, finds the product more medicinal than bacon-y, with a bitter, chemical aftertaste. The list of ingredients is downright frightening, including corn syrup, MSG, hydrolized vegetable protein, autolyzed yeast extract, palm oil, flour, and "smoke flavor." No doubt similar to the flavoring ingredients used in "real" bacon, but that doesn't make it any healthier or tastier. We live in a bacon nation, it seems, with only a few voices raised in protest.
Posted by Ronald Holden at January 28, 2009 10:00 AM | TrackBack

Recent Entries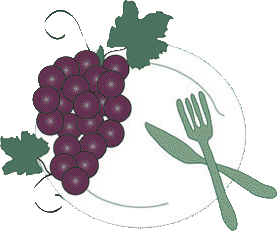 The International Kitchen
Cooking school vacations in Italy, France & Spain.
Archives
Links
The International Vineyard
, a new way to learn about wine in France, Italy and Spain: three-night programs for wine lovers in less-traveled regions.
The International Kitchen
, the leading source for culinary vacations in France and Italy.
French Word-A-Day
, fascinating lessons about language and daily life in Provence
Belltown Messenger
, chronicle of a Seattle neighborhood's denizens, derelicts, clubs, bars & eateries. Restaurant reviews by Cornichon.
Small Screen Network
, where food & drink celebrities like
Robert Hess
have recorded terrific videos.
French Chef Sally
is my friend Sally McArthur, who hosts luxurious, week-long cooking classes at the Chateau du Riveau in the Loire Valley.
Local Wine Events.com
, the worlds leading Food and Wine tasting calendar. Spirits and Beer events as well. Post your own event or sign up to be notified when new events are po sted to your own area.
VinoLover
, Seattle wine promoter David LeClaire's bulletin board of tastings, dinners and special events.
Wine Educator
Dieter Schafer
maintains a full schedule of Seattle-area tastings and seminars for amateur wine drinkers and professional alike.
Nat Decants
, a free wine e-newsletter from Natalie MacLean, recently named the World's Best Drink Writer at the World Food Media Awards in Australia. Wine picks, articles and humor; no ads.

More blogs about
food wine travel
.
Who links to me?