Two Smart Women Update Oddfellows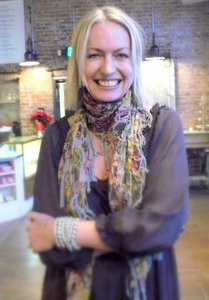 Nightlife maven Linda Derschang (left) partners with Ericka Burke for a new, all-day venture.
First, the location, an empty dance studio with 18-foot ceilings in the Oddfellows building at 10th and Pine, at the edge of the Pike-Pine Triangle. Next, lounge developer Linda Derschang, with a 15-year string of successful ventures under her belt: Linda's and Smith on Capitol Hill, King's Hardware in Ballard, Rob Roy (originally Viceroy) in Belltown. Then a celebrated neighborhood chef, Ericka Burke of Volunteer Park Café.
Derschang's signature is spot-on decor. At Oddfellows, everything looks original and some of it really is (wainscoting, portraits), but the benches along the walls are former pews from St. Joseph's on 19th, the classroom chairs were found in Massachusetts, and the tables were custom-built with locally salvaged lumber.
Burke's food isn't as complicated as her classic menus for the denizens of North Capitol Hill's elegant mansions; after all, Oddfellows is a neighborhood café. Starting at 7 AM with coffee (from Stumptown), baked eggs, homemade oatmeal and pastries baked on the premises, moving through lunchtime BLTs to comfort-food dinners like shepherds pie, braised pork shank and rotisserie chicken. "The food will be be great value, delicious and comforting," Burke promises. Simple, rustic, locally sourced.
IOOF, the Independent Order of Odd Fellows originated in early 19th century England, a charitable organization whose members shunned recognition for their good works. Active in the United States, it became the first fraternity to welcome women as members, and in fact named its highest honor the Rebekah Degree. The Seattle chapter built its grand lodge at the turn of the 20th century, leasing space to--among other tenants--the Faurot Academy of Dancing. When developer Ted Schroth finished renovating building this year, he kept the academy's well-used hardwood dance floor and expansive windows overlooking 10th Avenue, the space Derschang and Burke will now infuse with savory new life, starting with dinner service tonight at 5. Full bar, of course.
Oddfellows Cafe, 10th Avenue, 206-325-0807
Posted by Ronald Holden at December 19, 2008 10:00 AM | TrackBack

Recent Entries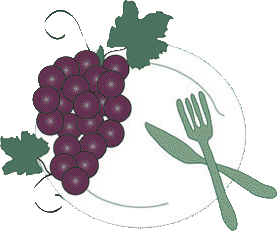 The International Kitchen
Cooking school vacations in Italy, France & Spain.
Archives
Links
The International Vineyard
, a new way to learn about wine in France, Italy and Spain: three-night programs for wine lovers in less-traveled regions.
The International Kitchen
, the leading source for culinary vacations in France and Italy.
French Word-A-Day
, fascinating lessons about language and daily life in Provence
Belltown Messenger
, chronicle of a Seattle neighborhood's denizens, derelicts, clubs, bars & eateries. Restaurant reviews by Cornichon.
Small Screen Network
, where food & drink celebrities like
Robert Hess
have recorded terrific videos.
French Chef Sally
is my friend Sally McArthur, who hosts luxurious, week-long cooking classes at the Chateau du Riveau in the Loire Valley.
Local Wine Events.com
, the worlds leading Food and Wine tasting calendar. Spirits and Beer events as well. Post your own event or sign up to be notified when new events are po sted to your own area.
VinoLover
, Seattle wine promoter David LeClaire's bulletin board of tastings, dinners and special events.
Wine Educator
Dieter Schafer
maintains a full schedule of Seattle-area tastings and seminars for amateur wine drinkers and professional alike.
Nat Decants
, a free wine e-newsletter from Natalie MacLean, recently named the World's Best Drink Writer at the World Food Media Awards in Australia. Wine picks, articles and humor; no ads.

More blogs about
food wine travel
.
Who links to me?