Lunch at ART: In Excellent Taste
It's been almost a year since Kerry Sear closed Cascadia and returned to the hand-laundered and crisply-folded fold of the upscale Four Seasons hotel chain, taking along his patented miniburgers and a majority of the staff (notably chef de cuisine James Dimeling). The burgers are on the bar menu at ART, the hotel's restaurant, 3 for $5 between 5 and 7, #3 apiece from 2 to midnight, but the delightful miniburgers.com website is no more. (Four Seasons has its own problems,
No more, either, ART's fanciful, underappreciated "paintbrush" concept at dinner. Instead, it's back to basics, Seattle-style: salmon, halibut, branzino, duck confit and lamb steaks. It's at lunch that the kitchen struts its stuff, with several "TV Tray" (for très vite) options: a soup, a salad, a sandwich and a dessert served all at once, based on what's fresh at the Pike Place market, a block away. The tomato salad includes lots of sweet little tomatoes, all peeled (yes!), dressed with basil microgeens and accompanied by burrata mozzarella. The braised beef cheek (red wine, root vegetables, cooled, shredded, served with a classic beef stock reduction) is sublime. There are 22 folks in the kitchen (Cascadia had 7), doing breakfast, lunch, dinner, banquets, and an employee café for the hotel's 220-member staff.
At Cascadia, over 10 years, Sear hired 600 employees. Now there's an HR department. The Four Seasons chain--co-owned by Bill Gates, in case you'd forgotten--is not immune from economic pressures, but for Kerry Sear, the best part of not being your own boss anymore: "I don't miss pouring money into the restaurant."
The Four Seasons is across the street from the Seattle Art Museum, which has its own restaurant (called Taste, which makes all this rather confusing.) But the view from ART is westward, across Elliott Bay to the Olympics. In the foreground, on Western Avenue, is the very industrial Seattle Steam plant (so far so good, it has an intrinsic beauty, like Gasworks Park), and a very ugly Public Storage warehouse. Why not put a (tasteful) mural on that blank grey wall? Now, that would be public ART.
A PS for wine lovers: you can "sample" any bottle on the list (150-plus labels). They'll open it if you buy just two glasses and pay for half a bottle. The restaurant keeps the wine fresh with the Verre de Vin preservation system, so the next guy can enjoy some of "your" bottle, later on.
ART Restaurant, 99 Union St. (in the Four Seasons Hotel) 206-749-7070 or www.artrestaurantseattle.com
Posted by Ronald Holden at June 27, 2009 1:36 PM | TrackBack

Recent Entries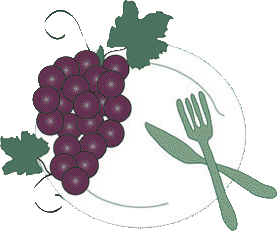 The International Kitchen
Cooking school vacations in Italy, France & Spain.
Archives
Links
The International Vineyard
, a new way to learn about wine in France, Italy and Spain: three-night programs for wine lovers in less-traveled regions.
The International Kitchen
, the leading source for culinary vacations in France and Italy.
French Word-A-Day
, fascinating lessons about language and daily life in Provence
Belltown Messenger
, chronicle of a Seattle neighborhood's denizens, derelicts, clubs, bars & eateries. Restaurant reviews by Cornichon.
Small Screen Network
, where food & drink celebrities like
Robert Hess
have recorded terrific videos.
French Chef Sally
is my friend Sally McArthur, who hosts luxurious, week-long cooking classes at the Chateau du Riveau in the Loire Valley.
Local Wine Events.com
, the worlds leading Food and Wine tasting calendar. Spirits and Beer events as well. Post your own event or sign up to be notified when new events are po sted to your own area.
VinoLover
, Seattle wine promoter David LeClaire's bulletin board of tastings, dinners and special events.
Wine Educator
Dieter Schafer
maintains a full schedule of Seattle-area tastings and seminars for amateur wine drinkers and professional alike.
Nat Decants
, a free wine e-newsletter from Natalie MacLean, recently named the World's Best Drink Writer at the World Food Media Awards in Australia. Wine picks, articles and humor; no ads.

More blogs about
food wine travel
.
Who links to me?